Success in This Business is a Piece of Cake
190 Charters Towers Road, Townsville City
price

Reduced by $130,000 now at $420,000 WIWO
Success in This Business is a Piece of Cake
* Well Established
* Top Reputation
* Franchise Systemized
* Run Under Management
* Super Location
* Excellent Turnover
* Accountants Figures
* Great Staff
* Easily Run
* Trades 7 Days

Just ask anyone in Townsville, they can tell you where the Cheesecake shops are. Chances are almost everyone in Townsville have or will at some time enjoy a slice of love that goes into their cakes. Across Australia, The Cheesecake shop sells over 4 million cakes each year.

The Cheesecake Shop is an award winning franchise system making it one of the simplest businesses to operate. The Franchise System calculates how many cakes needed to be produced each week and how much of each ingredient to order, all you have to do is place the order, no need to be a baker or have trade qualifications as cakes are baked from easy to follow recipes.

The Charters Towers Road location is iconic, highly visual and one of the busiest main roads in Townsville with loads of parking to the front and rear of the store for easy, quick customer access. Sales at this store continue to show solid growth each year even after 15 years of successful business.

As with all Franchises the new owner/s will first of all, be accepted by the Head Franchisee and complete a 4 week training program, 3 weeks of which are held at their dedicated training facility in Sydney covering all aspects of owning and operating The Cheesecake Shop Franchise.

Included in the price is a store upgrade to refresh the fit out, a new modern look in accordance with the Cheesecake Shops new look worth well over $100,000. This business does do the numbers and has for some time been run under management, it is new to the market and priced to sell at $420,000 WIWO

For more information on this great business opportunity, contact Denny on 0409 639 366.

Contact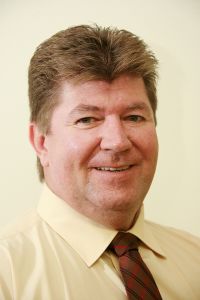 Agent Denny Leet
Phone 0409 639 366
Email Denny Leet
Disclaimer
We advise prospective purchasers that we (Virtue Business Brokers) take no responsibility or liability whatsoever for the accuracy or authenticity of any content on this web page or information provided by vendors or their professional advisers and that you should make your own enquiries as to the accuracy of this information, including obtaining independent legal and/or accounting advice